Best available rate here >>
Visit Paris
Paris, the City of Lights. Visit the "Champs Elysées", Eiffel tower, Montmartre, Panthéon, Louvre museum, Notre Dame de Paris, Opera house, take a tour in the Seine river, shop in the galerie la fayette, go to Disney Land…
Simply, live the magic of Paris!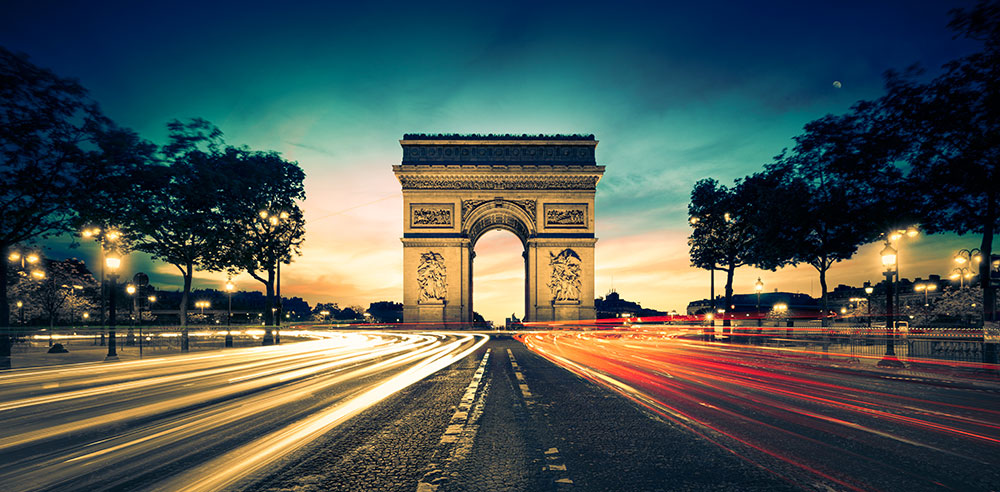 Champs Elysées
The Avenue des Champs-Elysées is probably the most famous avenue in the world. This impressive street stretches from the Place the la Concorde to the Place Charles de Gaulle, the site of the Arc de Triomphe.
The Champs-Elysées is used for all the major celebrations. This is where Parisians celebrate New Year's Eve and where the military parades are held on the 14th of July. Historic national events, like the Liberation at the end of the second World War or the victory in the World Cup football were also celebrated on this wide avenue.
Eiffel Tower
Once the tallest structure in the world, the Eiffel Tower is probably Europe's best known landmark and Paris's most famous symbol.
The Eiffel Tower was built for the World Exhibition in 1889, held in celebration of the French Revolution in 1789. 
The construction was only meant to last for the duration of the Exposition, but it still stands today.
Today, there is no such aversion anymore among the Parisians, and one could not imagine Paris without the Eiffel Tower, in fact it has become the symbol of the City of Lights.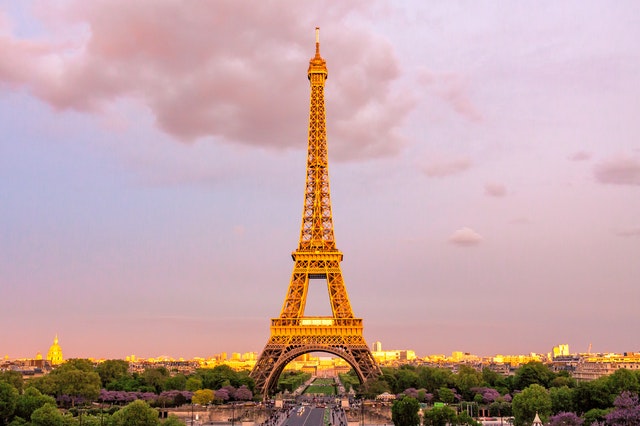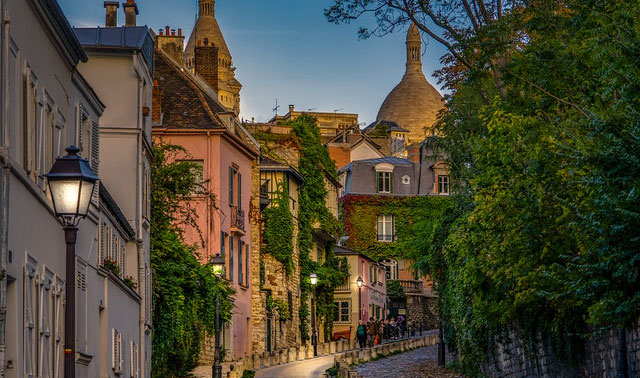 Montmartre
The Sacré-Coeur Basilica is one of Paris's major tourist draws. The majestic building is located on top of the Montmartre hill.
Above all, Montmartre, an area on a hill in the 18th arrondissement, north of downtown Paris, is known for its many artists who have been omnipresent since 1880. 
The Sacré-Coeur Basilica has managed to keep its beaming white color even in the polluted air of a big city like Paris. This can be attributed to the Château-Landon stones which were used for the construction of the Sacré-Coeur. When it rains, the stones react to the water and secrete calcite, which acts like a bleacher.
The Louvre museum
The Louvre, originally a royal palace but now the world's most famous museum, is a must-visit for anyone with a slight interest in art. Some of the museum's most celebrated works of art include the Mona Lisa and the Venus of Milo.
The Louvre Museum is one of the largest and most important museums in the world. It is housed in the expansive Louvre Palace, situated in the 1st arrondissement, at the heart of Paris.